There are historical cities, modern cities, and there are places like Lisbon, where the past, the present and the future blend perfectly into a city that just takes your breath away. My love affair with Lisbon began with an overwhelming desire of moving to this piece of heaven and… it wasn't only the Portuguese wine speaking.
I don't live in Lisbon. Not yet. However, whenever I have the chance, I return to my Portuguese love and let its powerful history, charming people, mouthwatering food, interesting street art and, of course, incredible wine touch my heart again. Neither I or my "partner in crime" are wine experts. However, we are passionate travelers, history aficionados and, once in a while, we love to indulge in a glass or two of good wine. And in Lisbon, history goes hand in hand with wine.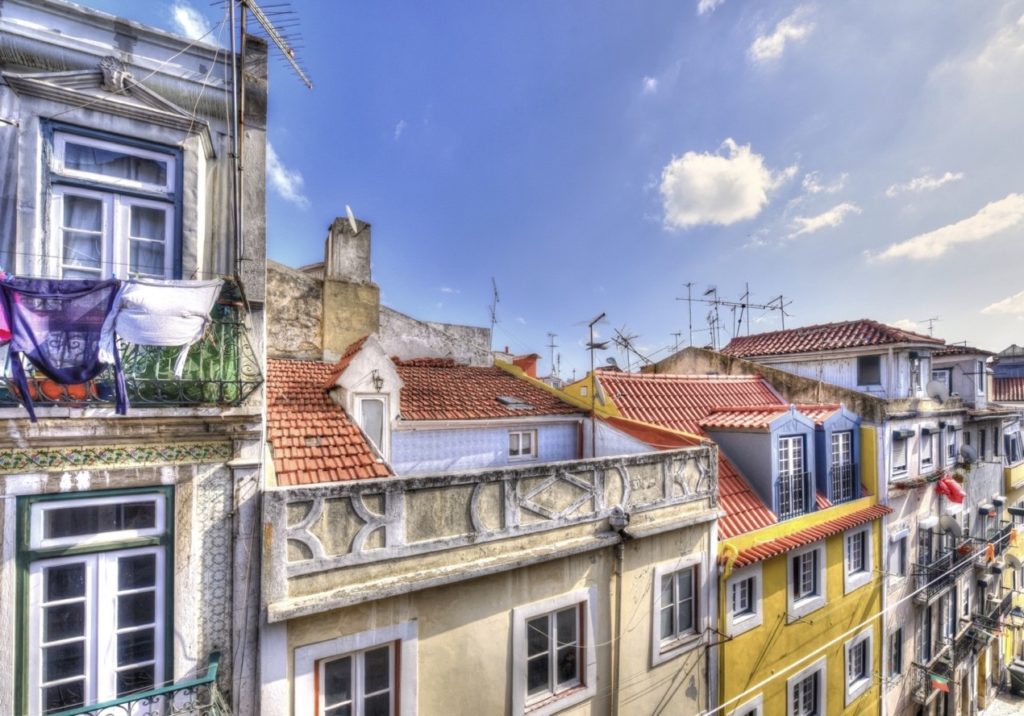 Historical Landmarks, Bohemian Streets, and Charming Wine Bars: Exploring Bairo Alto
I believe Lisbon is one of those cities that not only allow you but also encourage you to visit it slowly, to get in touch with its history, admire its architecture, taste its food and wine. We began our Portuguese expedition with the most bohemian district of the city, Bairro Alto. We wandered around the charmingly arranged alleys and stopped every time something caught our attention. I can honestly say that Carmo Convent is one of the most amazing attractions in this neighborhood and definitely my favorite spot.
The Gothic architecture gives the church an interesting and imposing appearance, but what I loved most about it was its ravaged roof. It had been severely damaged during the 1755 earthquake and never rebuilt. It is a very strong reminder of the past, contrasting with the unique avant-garde vibe of Bairo Alto.
"Life is Good but Wine is Better" (Fernando Pessoa) -BA Wine Bar do Bairro Alto
Bairro Alto might be famous for its impressive number of welcoming restaurants and cozy bars, but there is nothing like BA Wine Bar. I fell in love with the small, chic room, with its friendly and savant staff and, of course with the wine they served.
There are more than 200 different bottles of Portuguese wine in the cellar, enthusiasts can taste different types of wine by the glass and there is no limit, as long as you don't drive. I stopped at two glasses because I get tipsy quite fast. If you can't decide what to order, just tell the staff what you like and they will surprise you with a perfect glass of their best wine.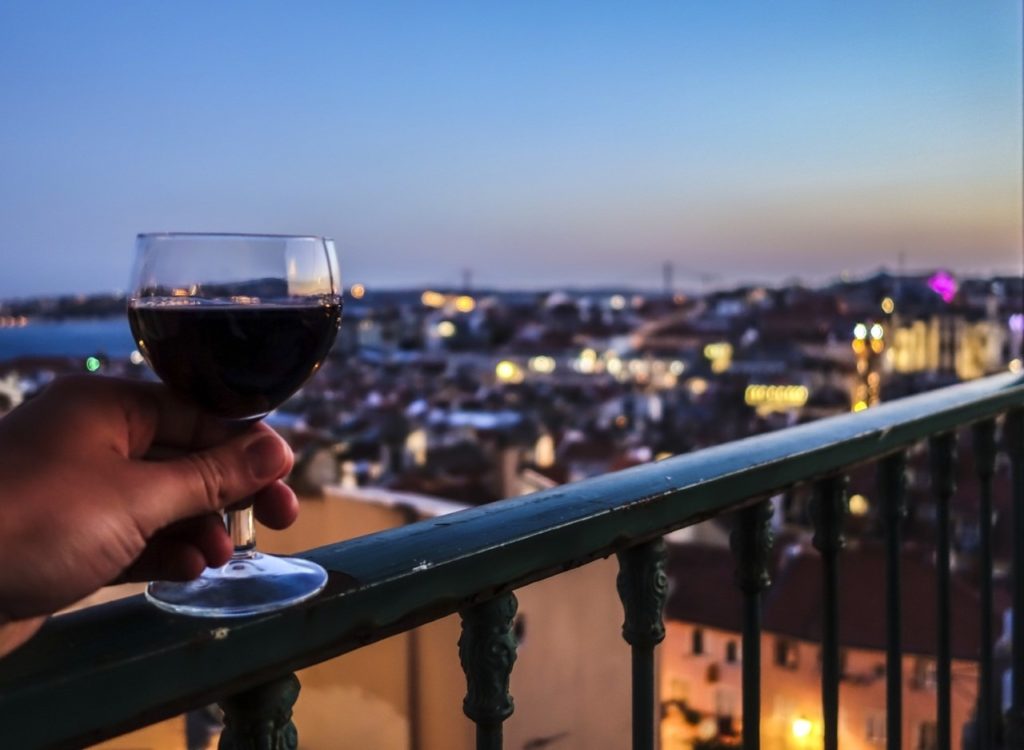 Feeding a Wandering Soul: The Alfama District & Wine with a View
Covered in an incredibly rich history and filled with great numbers of Fado bars and restaurants, Alfama is the oldest and nostalgic travelers' favorite district in Lisbon. As expected, Alfama and I "clicked" instantly.
I explored the fascinating labyrinth of tiny streets and had an intriguing encounter with history at the imposing São Jorge Castle. Dating from medieval period of Portuguese history, the fortified citadel is now one of the travelers' preferred spot in Lisbon. The encounter brought the perfect combination of history, nature and, since the view of the city was absolutely breathtaking, urban beauty.
In addition, while my soul was nurtured by the grandeur of my surroundings, " Wine with a view" written on a charming little van caught my attention. The tasty glass of Portuguese wine served in a special glass I kept as a souvenir, made the moment perfect.
Brunch without Wine is Just a Late Breakfast: Wine Bar do Costello
Exploring the hidden corners of Alfama district made us hungry so, even if the second glass of Portuguese wine at the São Jorge Castle could have been a good idea, we decided to indulge in some tasty food while enjoying another drink. Going to a wine bar was a great option.
Located close to the entrance of the castle, Wine Bar Do Castelo surprised us with its rustic appearance and its extensive list of wines from the best vineyards of Portugal. It offers more than 150 wine specialties, and a friendly sommelier will recommend the right pick for you. Together with the delicious wines, we had cheese and fine charcuterie! This delicious brunch was just the beginning of an incredible culinary adventure in the Portuguese city of contrasts.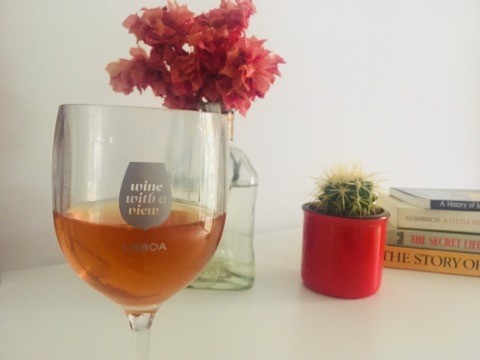 Lisbon didn't change the way I see and drink wine. I am still an amateur that enjoys traveling, exploring the present of the places, their past, and searching for their soul while eating the local food and drinking the local wine. However, my after Portuguese adventure I added "vinho do Porto" to my list of favorites.